Cinderella, Necromancer by F. M. Boughan
Rating: 4 stars
Published: 9/5/17
Genre: Fantasy, YA, Retelling
Read: 6/10/18
---
Summary from Goodreads:
Ellison lost her mother at an early age. But since then, her father has found love again. He's happy and doesn't quite notice that Ellison does not get along with his new wife or her mean daughters.
When Ellison discovers a necromantic tome while traveling the secret passages of her father's mansion, she wonders if it could be the key to her freedom.
Until then, she must master her dark new power, even as her stepmother makes her a servant in her own home. And when her younger brother falls incurably ill, Ellison will do anything to ease his pain, including falling prey to her stepmother and stepsisters' every whim and fancy.
Stumbling into a chance meeting of Prince William during a secret visit to her mother's grave feels like a trick of fate when her stepmother refuses to allow Ellison to attend a palace festival.
But what if Ellison could see the kind and handsome prince once more? What if she could attend the festival? What if she could have everything she ever wanted and deserved by conjuring spirits to take revenge on her cruel stepmother?
As Ellison's power grows, she loses control over the evil spirits meant to do her bidding. And as they begin to exert their own power over Ellison, she will have to decide whether it is she or her stepmother who is the true monster.
---
Okay, so don't come into this book expecting it to be like Disney's version of events. Especially our Cinderella, Ellison aka Ella. She has some serious attitude, and I love it! The only reason she becomes at all passive is to protect her brother from her new step-family. But even though I say passive, she really isn't. I guess maybe saying she bides her time would be better. Because boy, does she get them good. (That's not a spoiler right? Everyone knows the general story of Cinderella. Right?)
I don't know that I've ever actually read the original Grimm bro's version, but I am familiar with it. This is definitely not quite as dark, but there are for sure some nasty things that happen – including one that Ella kind of glossed over for how big it was. I mean, it stuck with her and she got even, but when it happened she was kind of like "Boo. Welp can't let them know I know. Moving on."
I don't know about you, but I love when authors include historical notes at the end of books. This book included a little bit about "real life" necromancy, which is what Ella's spells in this book are based off of, which is really cool. Speaking of her spells, they are pretty awesome. Definitely not something for the faint of heart to mess with. But I do have to say, I caught on the the cost of using them a lot quicker than Ella did. It's always a little frustrating when connections are that obvious and the characters just can't see them.
---
You may enjoy this book if you liked…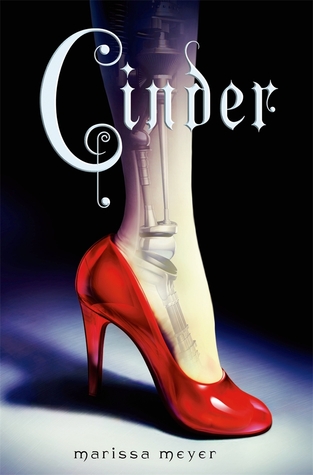 ---
Have you read Cinderella, Necromancer? Do you prefer retellings that stick closer to the original story, or deviate more? What is your favorite retelling?