Nocturne by Kat Ross
Rating: 3 stars
Published: 12/21/17
Genre: Fiction, Fantasy, YA
Read: 6/30/18
---
Summary from Goodreads:
Nocturne, a wilderness of eternal night.
Solis, a wasteland of endless day.
Nazafareen is a Breaker, a mortal who has the rare ability to shatter spell magic—although her power carries a high price. With the memories of her former self erased and nowhere else to turn, she comes to Nocturne hoping to start a new life under the triple moons of the darklands.
But when an assassin forces Nazafareen to flee to the sunlit mortal city of Delphi, she finds herself embroiled in a deeper mystery whose origins lie far in the past. Why was the continent sundered into light and dark a thousand years before? And what really happened to the elegant but ruthless creatures who nearly reduced the world to ashes? The new Oracle might know, but she's outlawed magic and executes anyone caught practicing it. Nazafareen must hide her powers and find a way out of the city—before it's too late.
As the net slowly tightens, something ancient and vengeful begins to stir in the arid death zone called the Kiln. A dashing daeva named Darius is pursuing Nazafareen, but so are a multitude of enemies. War is brewing again. Can she stay alive long enough to stop it?
---
Review copy provided by Xpresso Book Tours and author in exchange for an honest review.
To start with, this book feels like it kind of begins in the middle of a story.* I actually checked several times to make sure it was book one. I guess it makes sense, as the main character, Nazafareen, does not remember much prior to when we start. It's just a little disorienting to start a story that way, I guess. Once I did get through the book, it actually felt more like a prologue type story. There's a lot of build up to what I'm assuming is going to be a war, maybe several, but not a whole lot of action. This is really more a story of traveling and a bit of backstory to what had happened before.
Nazafareen is my favorite character so far. She's fierce and feisty, kind of way out of place in her time, and I love it. But between all the POVs I felt like she didn't get enough screen time. I mean, I enjoyed all the characters, and the rest of them definitely shed way more light on the history of the story than Nazafareen did, but I would have liked to see more of her. And I guess she actually had to keep a lid on her personality for a lot of the story, as she was trying to be relatively unnoticeable. Well, it seems like the next book will have more room for her to be more outspoken. I hope.
I feel like this general time period and area of mythology (ancient Greece/Persia, daēvas) aren't often written about, or really even commonly known about, so I am really excited to read and learn about them, even in a fictional context. I've recommended a few other similarly set titles below that I also enjoyed. Hopefully it's a growing segment!
*I just went to the author's Goodreads page, and found that there is actually another series that happens before this one. Good to know. I will say that it doesn't seem like you have to read the other series first, as this one did have enough explanation that I understood the general backstory. Though depending on how much I enjoy the next two books of this series, I probably will go back and read them!
If this sounds like a book you'd be interested in reading, it is currently free for Kindle on Amazon!
---
You may enjoy this book if you liked: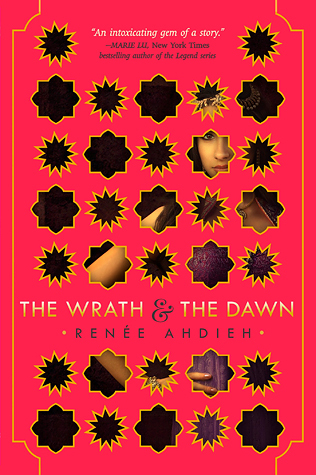 ---
Have you read Nocturne? What did you think? What are you favorite stories based on myths?