Obsidio by Amie Kaufman and Jay Kristoff
Rating:  stars
Published: 3/13/18
Genre: Fiction, Sci-fi, YA
Read: 3/18/18
---
Summary from Goodreads:
Kady, Ezra, Hanna, and Nik narrowly escaped with their lives from the attacks on Heimdall station and now find themselves crammed with 2,000 refugees on the container ship, Mao. With the jump station destroyed and their resources scarce, the only option is to return to Kerenza—but who knows what they'll find seven months after the invasion?
Meanwhile, Kady's cousin, Asha, survived the initial BeiTech assault and has joined Kerenza's ragtag underground resistance. When Rhys—an old flame from Asha's past—reappears on Kerenza, the two find themselves on opposite sides of the conflict.
With time running out, a final battle will be waged on land and in space, heroes will fall, and hearts will be broken.
---
Well, I've had this review half written for like four months now. I think it's about time I posted it.
To start off with, I had suuuuuuper high hopes for this book. I adored Illuminae and Gemina (WARNING: This review probably contains spoilers for both!), and had waited for quite a while for the conclusion coming in this book.
While I absolutely loved the main characters from the first two, I wasn't too crazy about Asha and Rhys. Asha seemed really sweet and protective/motherly, and Rhys seemed… smart, I guess was his main thing, though he really missed some BIG stuff, but neither of them quite had the sass that I loved from characters in the previous books.  Luckily they're all in this one, too!
Once again, AIDAN ended up being my favorite character. It's so complex for something artificial, and I love it.  AIDEN went and did some seriously messed up things again, and while I could never condone or take the same actions myself, I do logically understand them, and how, to an AI, they would seem like the correct course. It made me really consider current AI, and even now I am a little wary (did anyone see Google's AI make a phone call?! It was kind of ridiculous.).
I LOVED that all the main characters from Illuminae and Gemina were again main characters in Obsidio. They were even more wonderful with all of them interacting together. And ugh, did they're amazing friendships give me some serious feels.
The overall conclusion to this amazing series is basically exactly what you expect it to be coming into it, just with a lot of action and heart stopping moments in between. I 100% recommend this series to anyone who likes sci-fi, and even if you don't, you should read it if you want to fall in love with some seriously sassy teenagers who are fan-freaking-tastic at what they do and a crazy AI.
---
I recommend this book if you enjoyed: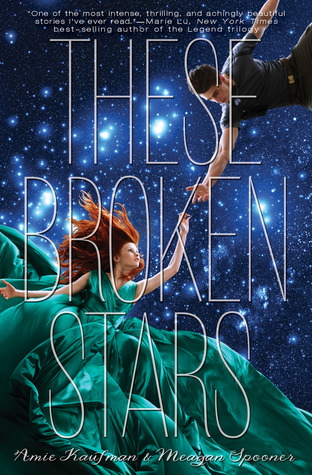 ---
Have you read Obsidio? What did you think? What is your favorite sci-fi book?