Happy Monday everyone! Today is the start of My Reading is Odd's contemporary-a-thon. This readathon will last today, 9/17, through Sunday, 9/23 and there are 7 challenges. I am going to really push myself to complete all 7, but that may be just a little too ambitious. I was really lucky that most of the books I've chosen for this challenge are also books I'm reading for other challenges I'm participating in right now.
Here is my TBR:
Challenge 1: Read a book with orange on the cover
This is orange enough, right? I got this book from one of my first Book of the Month boxes, and I have yet to read it. I've heard a lot of people saying good things about it, so I'm really looking forward to it!
Challenge 2: Read a dark/taboo/spooky contemporary
This is another book from Book of the Month, that I received this month. I nearly popped it open as soon as I got it, but I'm going to be reading a bunch of  spooky/dark/creepy/mystery/thriller/etc. etc. books off my TBR, so I held out. I probably won't read this until Sunday (first day of fall!), but it's pretty short so I think it's doable.
Challenge 3: Read a diverse contemporary
Hey look, another Book of the Month book, haha! This book explores mental illness, sexuality, and racism, and I think it sounds wonderful.
Challenge 4: Read a contemporary in a non-traditional format
I've been meaning to get to this book forever. I have an e-ARC from NetGalley, which works for non-traditional, and I absolutely need to read this already.
Challenge 5: Read a book that has your initials on the cover
My initials are LVW, but finding a V on a cover along with the L and W was just too much haha. Plus I'm reading this book for another challenge, so it's perfect! 🙂
Challenge 6: Read a new to you author
I actually won a giveaway for Jessica Brody's newest book, The Chaos of Standing Still, from the publisher last winter, and also got to choose another book. Of her works, this one most caught my eye. I think it's a fascinating to think about if I had made one different choice, how different would my life be today?
Challenge 7: Read a 5 star prediction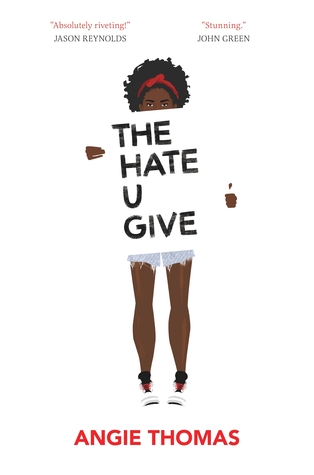 Everybody is saying how good this book is, but I've been a little hesitant to actually pick it up due to how heavy the topic is. But again, I haven't heard a single negative about it, so I have to read it already. This is going to be my first read of the challenge, as I think it's the longest of the books I've chosen and I want make sure I have time to finish it.
---
Are you participating in the contemporary-a-thon? What books are you reading?